Asian grilled corn with a lime leaf and garlic spice rub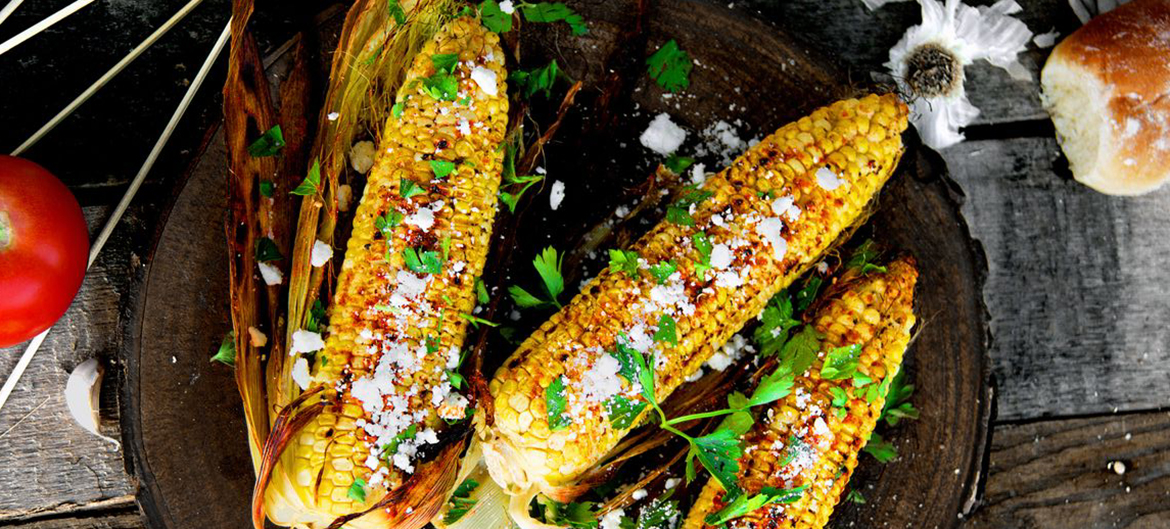 Whole corn - 4 numbers
Feta cheese - 3 table spoons
Coriander leaves - 1/4 cup
Salted butter - 2 table spoon
Whole garlic - 2 small pieces
Chili flakes - 1 table spoon
Lime leaf - 2 numbers
Coriander leaves - 1/4 cup
Salt - pinch
Lime juice- 2 numbers
Prepare spice rub by making a paste of all rub ingredients using a mortar and pestle or in a blender. Do not add water.
Mix paste with soft butter and refrigerate.
Grill corn on a charcoal flame till roasted or boil till done.
Apply the lemony-garlic butter generously all over the roasted corn, while still hot.
Sprinkle feta cheese and chopped coriander over corn.